Sacramento Building Code Violation Assistance. We help you with your unpermitted additions or structures with getting a permit
DO YOU HAVE AN UNPERMITTED ADDITION OR STRUCTURE WITH A BUILDING CODE VIOLATION AND NEED TO GET A BUILDING PERMIT? WE WILL HELP YOU DEAL WITH THE BUILDING DEPARTMENT SO THAT THE UNPERMITTED ADDITION OR STRUCTURE HAS A PERMIT.WE WILL DRAW THE PLANS AS REQUIRED BY THE BUILDING CODE ENFORCEMENT & GET YOU THE PERMIT.

WHETHER YOU'VE RECEIVED A LETTER IN THE MAIL FROM BUILDING CODE ENFORCEMENT OR HAD A BUILDING OFFICIAL STOP BY & TALK WITH YOU, WE CAN HELP YOU THROUGH THE ENTIRE PERMIT PROCESS!

DON'T BE INTIMIDATED OR AFRAID IF THIS HAS RECENTLY HAPPENED TO YOU! WITH OUR BACKGROUND & EXPERIENCE, WE CAN HELP YOU THROUGH THIS TOUGH TIME.



We have developed a system in which we will come out to your home or Business, take photographs of the work that's been done, take the measurements of the existing home or building along with any measurements necessary for an addition that may have been done. We will then put together the necessary construction documents which may include: Structural engineering & Title 24 energy reports then submit them to the appropriate Building Department.We will even call the Code enforcement officer to let them know that we are working with you on your project so they will know that you are taking care of the Code Violation.

ONCE WEVE PUT TOGETHER A SET OF PLANS, WE WILL TAKE THEM IN & SUBMIT THEM FOR PERMIT. THAT'S RIGHT,,,,WE EVEN TURN THE DOCUMENTS IN & WALK THEM THROUGH THE ENTIRE PROCESS!

Some of the most common projects that we see today with building code violations are: Home additions, Home remodeling, Patios, Trellises & Decks. So if you've recently received a letter in the mail that says "you've got 30 days to comply" give Sacramento Design Group a call @ (916) 384-0075. We can get out to your place usually within a day or so & be able to comply with the orders that have been given to you by the Building Code Enforcement Officials.

Do you need assistance with getting a Conditional Use or Building Permit in Sacramento, West Sacramento, Orangevale, North Highlands, Elk Grove, Citrus Heights, Rancho Cordova, Folsom or Roseville?

We will help you through the Permit process! Our company will assist you from drafting construction plans all the way through getting a permit in the greater Sacramento area.

We have the professional permit assistance staff to assist you with obtaining the permit you need due to a Building code violation you've been issued in Sacramento! Call us @ (916) 384-0075 to discuss with our friendly staff, what's going on & we will share with you how we can help.



All of our construction plans are guaranteed through permit issuance when drawn in accoradnce with current, applicable codes.


We assist with all your permit needs; Building Design, Drafting & Construction Plans needs as well as assist in obtaining your Building permit in the Greater Sacramento area. The Sacramento Design Group is a Sacramento based Professional Drafting Company who offers complete Building Design & Drafting services for Residential & Commercial Construction projects, both New Construction & Remodeling.


We serve the entire Sacramento region, including; Roseville, Elk Grove, Lincoln, Loomis, Granite Bay, Rancho Cordova, Wilton,Galt, Citrus Heights, Orangevale, San Francisco, Tiburon, Pleasanton, Walnut Creek, Berkeley, Oakland, Vacaville, Davis, Woodland, Stockton & Placerville.


If you have a Building Code Violation or Stop work order in the Sacramento area, we Design & Draft full sets of Construction Plans for the following code violation projects :
Residential & Commercial Tenant Improvement projects
• Custom Homes -Spec Homes
• Whole house Remodels
• Remodeling & Additions
• 2nd story Additions
• Tenant Improvements
• New Garage Construction
• Garage conversions
• Restaurant Improvements & Remodeling
• Hair Salon Remodels & Improvements
• Night Club Remodeling or Improvements
• Coffee Shop Remodels & Improvements
• Churches & Religious organizations
• Retail Tenant Improvements
• Franchise Tenant Improvements
• Casitas. Single or Two story
• In law quarters. Complete with Kitchen
• Patio Covers. Wood, Aluminum, Steel
• Decks & Balconies. Wooden, Composite materials
• Trellises


Sacramento Design Group can assist you if you've been issued a Building Code Violation or a stop work order. You will most likely need a complete set of construction plans or Blueprints which we can help you with. We even offer taking the plans down to the Building Department & discussing your violation with them & submitting the plans to get a Building Permit.
Professional Tenant Improvements construction plans, CAD draftsman, Roseville draftsman, custom home plans, title 24, structural engineering, blueprints, blue prints, code violation, violations, permit help, permit assistance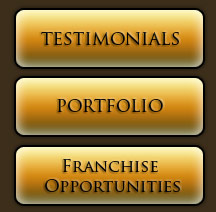 Testimonials
It is my pleasure to write this letter of recommendation for the Sacramento Design Group (SDG). I own a 25 bed Residential Care Facility in Midtown Sacramento and needed someone with expertise in getting me the required building and planning permits at the City of Sacramento planning offices. I made one phone call to SDG and had a meeting with them the next day. At that meeting I hired them on the spot (due to deadlines I had to meet). I was nervous at first but within a week or two I was very confident that the work was getting done in a timely and correct fashion. The work was completed on time, permits issued and the cost did not exceed what was quoted. I am happy to provide a reference to anyone who is deciding to do work with SDG.

Sincerely,

Ken Knutson

I am writing this letter as a matter of recommendation for the Sacramento Design Group. SDG worked closely with Sylvania Lighting Services on a recent design/build project for PG&E. They provided a variety of blueprints, Title 24 calculations, and building permit management for us under some heavy time constraints.
SDG performed professionally and helped us meet the customer goals. In many cases they were given little to work with, and asked to develop complete plot plans and layouts without any existing drawings or materials to work from. They proved to be innovative and responsive. If your business has design needs we would not hesitate to recommend them.


Peter Alpert
Executive Major Account Representative
Sylvania Lighting Services

Mike & Ophelia F. Sacramento CA


Thank you Sacramento Design Group for assisting us with our renovation project. Your preparation of construction plans and your facilitation of the permit process got our project off to a good start. With your assistance, that phase of the project was much easier and completed much sooner then we expected. We found your company and the subcontractors you referred to us easy to work with, and are pleased both with the quality of work done as well as the cost. Thanks again for your help.

Sacramento Design Group,



I would like to thank you and your company for the work you did to make our family room addition become a reality. After giving you our ideas, desires and wants, your staff did an excellent job drawing up the blueprints needed for the building permit. I like the idea of your company doing all the leg work pulling all the permits necessary. It was money well spent. I've attached some pictures of our completed addition. All inspections were completed with no errors. Except for the foundation and texturing of the walls, all the work was done by my wife Charlene and me. We had a great time doing this project. Now we'll sit back and enjoy it. Should I decide to build again, I'll give you a call. Thanks again to yourself and your staff.

Jeff & Charlene E.

Sacramento, CA