Meet The Sacramento Design Group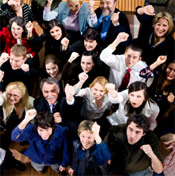 Sacramento Design Group, is a Professional Building Design/Drafting firm, specializing in both residential & commercial remodeling design, cadd construction plans, kitchen & bathroom design, office interior design, health care design, night clubs, coffee houses, university dormitory design and hospitality designs, in the Northern California, Sacramento, Davis, Roseville, Granite Bay & Elk Grove, Folsom, Rocklin areas. Our team also offers permit expediting & special use permit assistance. We'll take your plans & walk them through the entire Permit process!
Our professional Design Team will assist in the preparation & submittal of all your construction documents.
The Sacramento Design Group offers the most Professional & Friendly Design services in the Northern California area. Our Design Team serves both the Residential & Commercial clients, with extensive knowledge & experience in both areas. The diversity of our staff will allow you to accomplish your goals with ease! Please feel free to call our Design Team @ (916) 384-0075 & set up a free consultation. Our professional design staff will work with you to thoroughly understand your needs and style and will develop the perfect design just for you.


The Sacramento Design Team provides expertise in the following areas:
Building design
Drafting/Construction Plans
Permit assistance
Lighting designs
Kitchen & bath design

Site planning
Analysis of local & state building codes
Presentation models
Marc Byerley. Director of Operations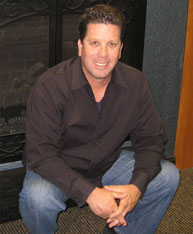 As Director of operations, Marc's main responsibility has been to build Sacramento's most diverse collaborative Design Team, who will be able to serve a wide variety of Design styles & offer a wide variety of Design services. Marc's day to day responsibilities vary from meeting with the Designers, making sure projects are running smoothly to the online marketing presence & meeting with clients to discuss new projects. Marc will be the first person you meet with & he will work closely with you from the initial design phase, through plans & the permit process. Marc says that the key to SDG's success comes from our vast experienced Design team & offering our clients everything from the initial Building design, to complete construction documents, permit assistance & even Interior Design & Decorating. Marc's passion for Design is backed by a solid foundation in the actual construction process. With over 20 years of hands on Construction experience. Marc understands that a happy client starts with a great design, which comes from listening to the client, hearing what they're saying, even what they are not saying & transferring that onto paper.


Ramon B. General Manager Southern California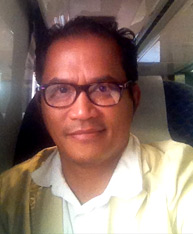 Ramon is a Filipino-American originally from the East coast where he graduated from The University of Pennsylvania having studied Design and Psych-sociology. From there, Ramon went on to serve his country in the US Army where he spent his deployment in Europe for 5 years.

Following his tour of duty, he stayed in Germany for another 5 years during which he continued his studies in design, particularly in Commercial Retail design. He returned to the States, worked as a designer & draftsman for various Architectural firms, including Gould-Evans and ODG, the original concept designers of Urban Outfitters and Anthropology. He is now the General Manager of all the Southern California Design Groups. He continues to be very enthusiastic about his work with the Santa Barbara Design Group.


Sarah. Permit Professional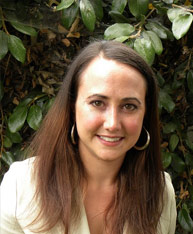 Sarah started her career in 2003 with, a full service, civil engineering land use planning and survey firm in Los Angeles, in the Land Use Planning Department. Over the years she has gained a wealth of experience, giving her the ability to complete projects in a timely manner. She has the understanding to pull all types of permits including, building and safety, HVAC, health and safety, electrical, conditional use, neighborhood use, change of use, and ABC alcohol. She is fully proficient in tract and parcel map processing, plan reading, and researching title information and building records. She works very closely with her clients, consulting city/county officials, to meet all expectations of any given project. Sarah's professional passion is helping clients, and balancing the needs of all people involved in the complex process of completing projects. She loves, when she is given the opportunity, to go above and beyond in accomplish all goals, both personal and professional.


Diana Shukanov. Residential & Commercial Design & Drafting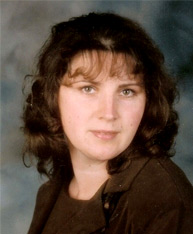 Diana has extensive experience in both Residential & Commercial Design & Drafting. She graduated from Maric College with an AA degree in: Residential & Commercial Design, Kitchen & Bath Design, History of Art & Furniture & Space Planning. Diana utilizes AUTO CADD 2000-2005, AUTODESK ARCHITECTURAL DESKTOP 2005-2006. Diana is fluent in Russian and Ukrainian Language.









Yulia. Senior Draftsman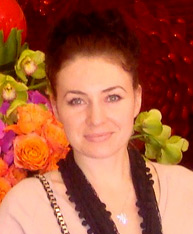 I was born and raised in Russia. There I became a student at the Shipbuilding Engineering department and the Kaliningrad State Technical University. At the age of 21, I moved to the US to continue my education in engineering. In 2006 I graduated from the Louisiana Technical University with the BS in Mechanical Engineering. Upon my graduation, I was offered to work for an architectural company located in Las Vegas, NV. I became an AutoCAD Drafter and held that position for a year until I received a promotion and became a project manager for the sister construction company. I stayed with the company until they closed their doors due to the crisis in the country. I have now found a great opportunity here, with the Los Angeles Design Group to offer my talents by serving our customers. I look forward to serving yo Group


Jose Tamayo. Residential & Commercial Designer/ Draftsman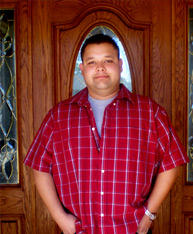 Jose holds an Associate's degree in Computer-aided drafting and design, as well as one in architecture. He is also perusing a Bachelors degree in Urban & Regional planning from Cal Poly Pomona. Jose has been drafting since 1999 and has personally designed and managed projects that include new single family homes, one and two story additions, patios and sun rooms. Jose also has experience in retrofit design for building code violations. He is a problem solver who can design and process your building permit with care and accuracy.

Jose has over 15 years of drafting experience and has worked for top-notch architects and design firms, as well as civil and environmental engineers. He has experience in conceptual design and planning and can develop and adapt a design to your specific needs. Other design projects that Jose has worked on include high density residential, high-rise residential, mixed use, commercial and neighborhood developments. He has also worked on civil land plan design projects under supervision of civil engineers and planners. He has worked on master plans, road design and profiles, sewer design, grading and 3d surfaces. Some of the software that Jose has worked on includes Auto CAD 14-2009, Architectural Desktop, Land Desk top 3, Auto CAD 3d map, CAD 3d modeling and presentation. Jose has construction experience that allows him to visualize and understand every aspect of your design. With experience and the ability to deliver a quality product Jose can meet your needs in Southern California.


Kevin Laughton. Title 24 Energy Consultant- Residential & Commercial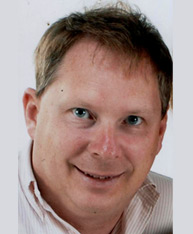 Kevin is the Director for all Title 24 & Energy Certifications that are performed here at the Sacramento Design Group. Kevin's extensive knowledge, expertise & work ethic has added to the Sacramento Design Groups success within the Energy consulting & Title 24 business. Since the late 1980's, Kevin has been performing Title 24 energy reports for both Residential & Commercial projects. Kevin is certified by the State of California as an Energy Plans Examiner for both Residential & Commercial. Additionally he is qualified for calculate REScheck and COMcheck Federal energy reports, which are mandated by many states nationwide. Kevin is extremely efficient at working under strict timelines for getting projects completed in a timely manner while under pressure.


Piper McKnight. Permit Processor & Expediter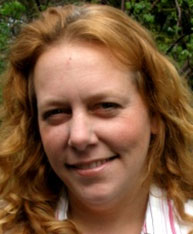 Piper has over 15 years experience processing development permits in California. A graduate of Humboldt State University with a Bachelor's Degree in Geography, she has worked both for the government as a Planner and for the public as a consultant. Piper's experience "behind the counter" makes her very effective and efficient processing permits for the public. She is comfortable navigating the tricky paths of regulatory compliance (ie. the Coastal Commission, the State Department of the Architect, the Fire Marshall, FEMA, etc.) and has worked with almost every jurisdiction in the Bay Area.





COUNTIES:

Alameda
Contra Costa
Santa Clara
San Mateo
San Francisco


CITIES:

Alameda
Berkeley
Oakland
Emeryville
El Cerrito
Walnut Creek
Martinez

Vallejo
Pleasant Hill
Concord
Dublin
Pleasanton
Livermore
Hayward
San Leandro
Fremont
Milpitas
San Jose
Cupertino
Santa Clara
Mountain View
Sunnyvale

& Los Gatos
Half Moon Bay
Seaside
Santa Cruz
Capitola
Palo Alto
Redwood City
Burlingame
Daly City
San Carlos
San Mateo
San Francisco


STATE:

Department of the Architect
Coastal Commission
Jennelle Harris. Interior Designer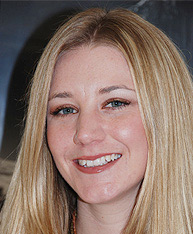 Jennelle received her degree in Interior Design from The Fashion Institute of Design and Merchandising at the San Francisco campus. Jennelle's design background consist of all phases of residential design, which includes drafting using AutoCAD, space planning, rendering, fabric, furniture, custom cabinetry, lighting, kitchen and baths, along with accessorizing any space to add a final personal touch.

Jennelle's greatest asset is her passion for design and love to help others. She loves to take all of her clients needs into consideration and transform their house into the home they have always dreamed of having. Jennelle embraces every project as a new challenge to overcome and strives for excellence and client satisfaction.

Chelsea Fischer. Lighting Designer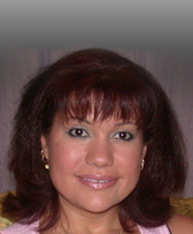 Chelsea is an ALA-certified lighting professional and she received her degree in Interior Design from Cañada College in Redwood City California. During her course work at school Chelsea took a class in lighting design and it was immediately apparent that she wanted to make lighting her specialty. Chelsea realizes what importance light brings to design, both aesthetically and functionally. With access to over 250 different manufacturers Chelsea can tap into the largest offering of lighting manufacturers in the Greater Sacramento area. Chelsea has successfully completed hundreds of residential and commercial projects and her expertise blends seamlessly with Designers, Contractors and Architects to bring the perfect light to your project. So, if youre looking to have your lighting really do smoething special to your home or office, youve got to meet with Chelsea to see how she can help you.



BELOW IS A LIST OF VENDORS & SUPPLIERS WE USE & RECOMMEND

General Truss-6947 Power Inn Road Sacramento, CA 95828-2402 - (916) 388-9300 Ask For Jon